Heartfelt Thanks to Our Amazing Sponsors!
National Show Ring Sponsor
A Special Thank You to Silverstream Alpaca Stud!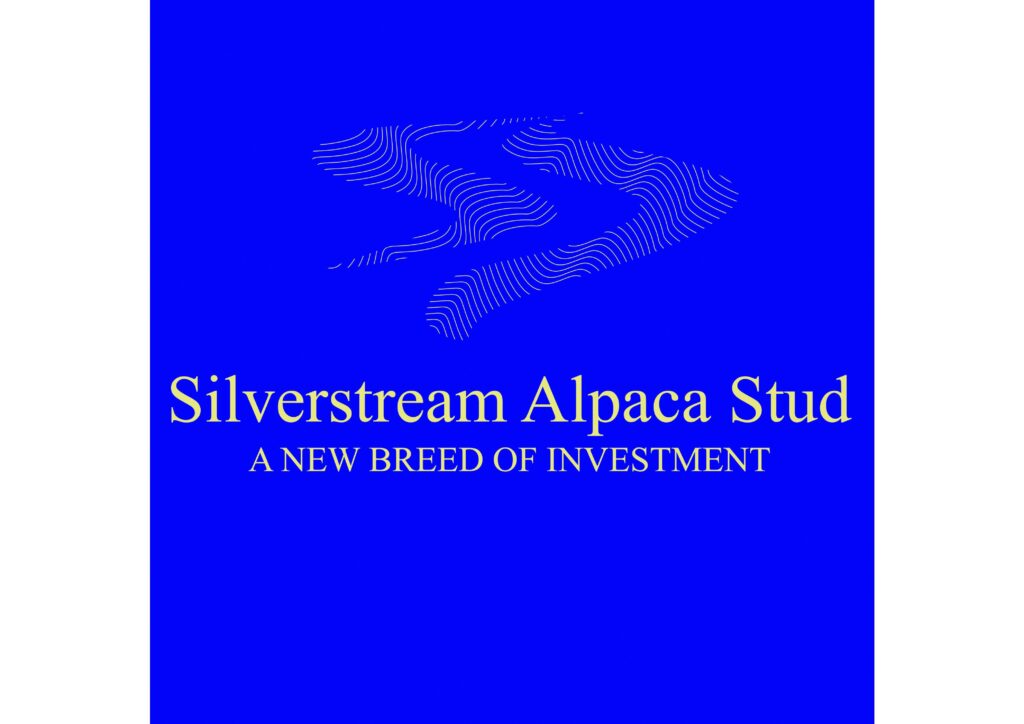 Proud sponsors of the NATIONAL SHOW RING
Established in 2000, Silverstream has established an international reputation for producing fine white Huacayas.
Alpaca exports, farm tours, farm shop and farm-stay accommodation make up the Silverstream operation.
Kit is a life member of the AANZ having served as President, Vice President and Secretary over a 12 year period.
Visit Silverstream Alpaca Stud
Suri Supreme Champion Breed and Fleece Sponsor
Thank you to Sherlin Alpaca Stud for your generous support.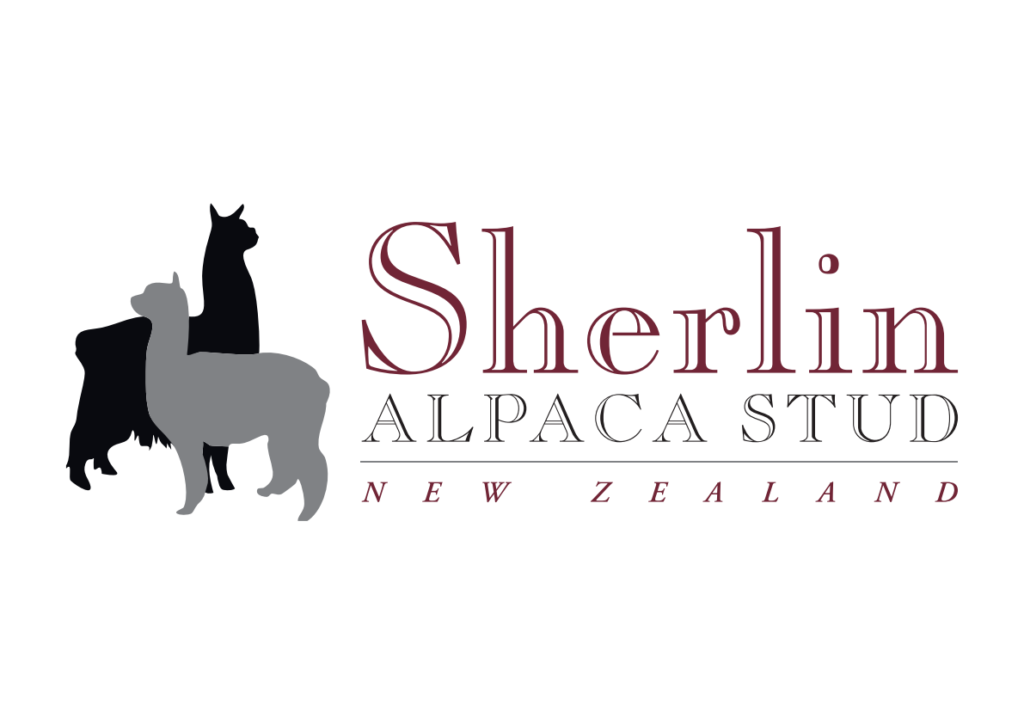 Sherlin Alpacas are proud sponsors of the Supreme Suri both Breed and Fleece.
Sherlin Alpacas started off in 1999 and have built up a beautiful alpaca herd in both Suri and huacaya in all colours. Sherlin Alpacas owned by Lindsay and Sheryl Riddle located in West Melton near Christchurch is a prominent name in alpaca circles and over the last 24 years have built up a great many clients and friends from around the world who have enjoyed our alpacas and alpaca goods from our online and on farm retail shop.
Lindsay was founding president of AANZ and has held many rolls in the association over the years.
Visit Sherlin Alpaca Stud
National Show Catalogue Sponsor
A Special Thank You to Thief of Hearts Alpaca Stud.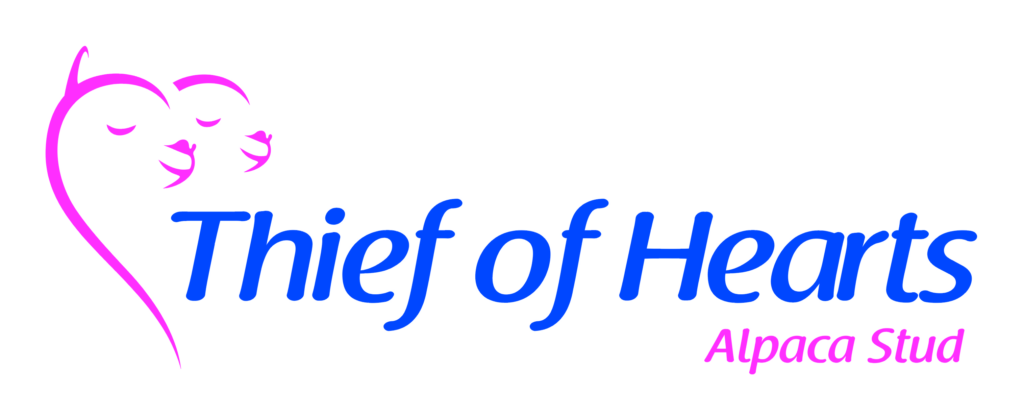 One of NZ's most established breeders, Thief of Hearts Alpaca Stud is Committed to the long term future of the alpaca industry. Quality Absolute Cria Our - herd of quality Alpacas includes outstanding Females and Cria as well as a large range of different bloodlines to choose from. We have purchased animals from a large number of different studs all with different bloodlines. We stress Conformation, Fineness, Crimp and Colour in our Breeding Program.
Visit Thief of Hearts
National Show Dinner Sponsor
Big thank you to SHADOW WOOD PRE-EXPORT ISOLATION FACILITY, this year's NATIONAL SHOW DINNER SPONSOR! 🍽️ 🍷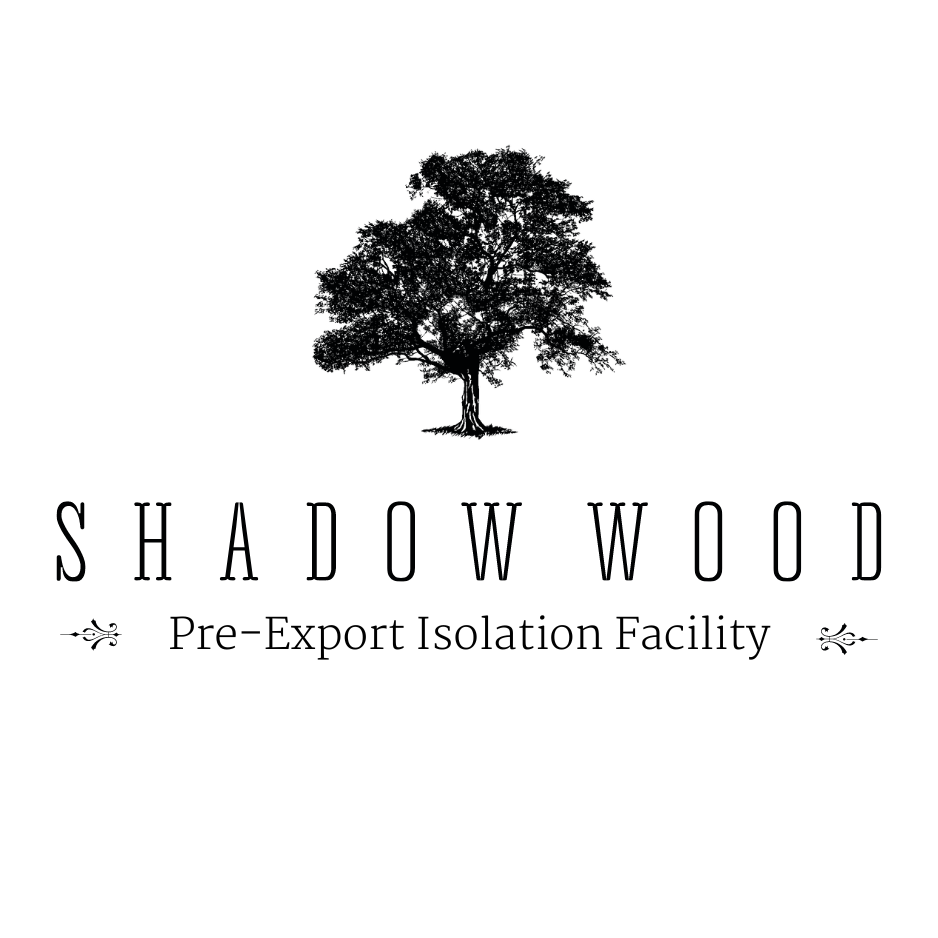 As owners at Shadow Wood we are here to safely export healthy alpacas from our facility in NZ to destinations around the world. Large paddocks allow plenty of space to roam on our 70 acre farm. We're only around an hour to Auckland International Airport. We value open and honest relationships with all our business colleagues: customers, MPI, Veterinarians, AsureQuality and exporters.
Visit Shadow Wood
___________________________________________
Corporate Sponsor
A beacon of support returns! Sincere gratitude for being our Corporate Sponsor once again!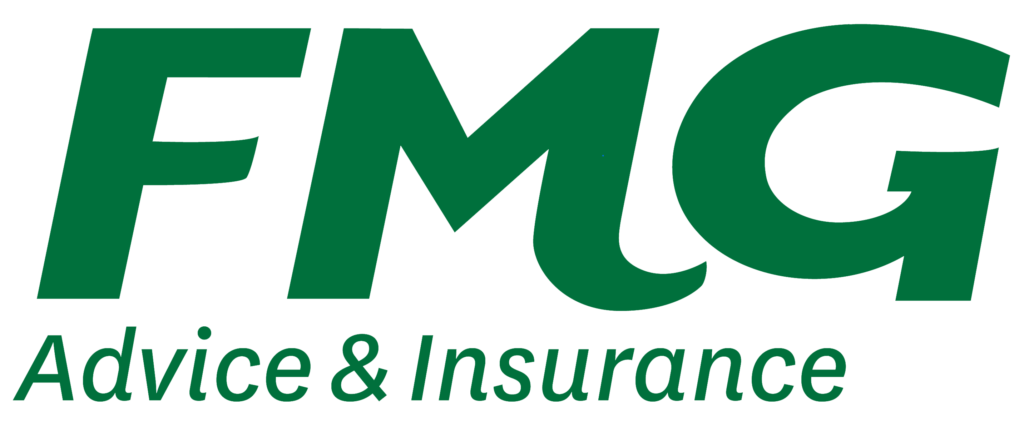 FMG was created by farmers for farmers and has been supporting rural New Zealand for over 115 years. As New Zealand's leading rural insurer, FMG understands rural risk and prides themselves on offering specialist advice, products and support for rural New Zealand.
FMG's clients and members are what make up the Mutual and by supporting them with advice, insurance and support at claims time, FMG is proud to be helping rural New Zealand grow and succeed.
Farmstrong is an FMG initiative to promote wellbeing for all farmers and growers across New Zealand to Live Well, Farm Well. This nationwide rural wellbeing programme was launched in 2015 by the founding partners Mental Health Foundation and FMG with support from the Movember Foundation.
Visit FMG
Championship Sponsors
Your show sponsorships are instrumental in helping us make the event a success, and we thank you all for your valued support.
GREY BREED AND FLEECE CHAMPIONSHIP - NZ MYSTIC GREY ALPACAS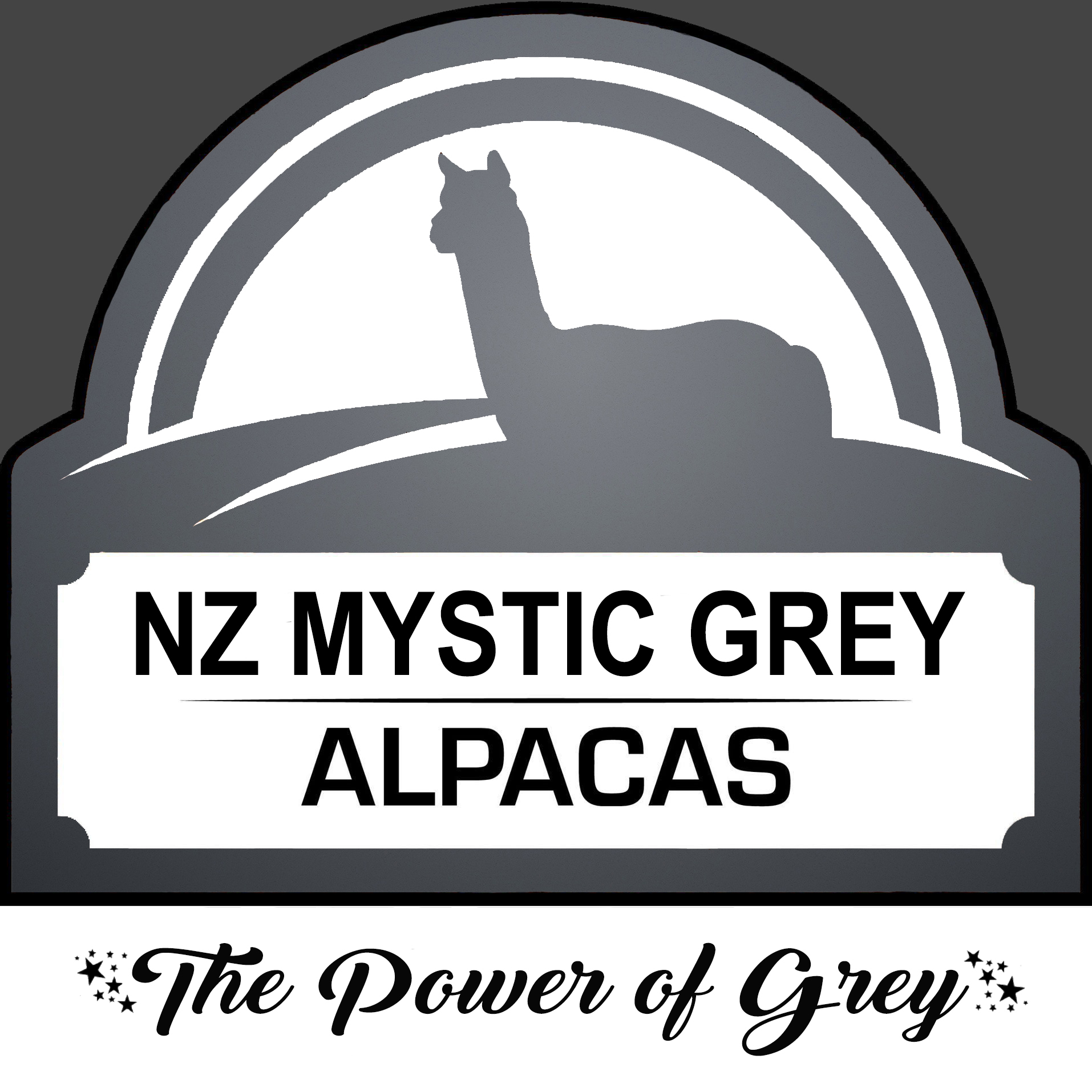 Our Alpaca Farm is located on the edge of Fiordland National Park in Manapouri, New Zealand with outstanding 360 degree mountain views.
Here at NZ Mystic Grey Alpacas, we are very passionate about breeding elite grey huacayas, who have magnificent fleeces and lovely natures. We are breeding for grey alpacas who have fineness, density, strong bone and great confirmation.
Not only do we bred for physical attributes, we also bred for the future generations of elite grey alpacas.
Visit NZ Mystic Grey Alpacas
FANCY BREED AND FLEECE CHAMPIONSHIP - NZ SUMMERHILL ALPACAS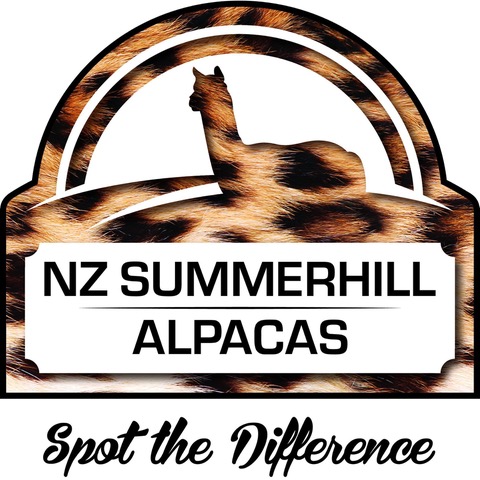 NZ Summerhill Alpacas Elite breeding herd breeds these gorgeous leopard alpacas in New Zealand. We have a wide range of genetics available focused on breeding progeny for sale and welcome enquiries worldwide. We currently have a limited number cria for sale which are available now.
Visit NZ Summerhill Alpacas
BROWN HUACAYA BREED AND FLEECE CHAMPIONSHIP - GRANDVIEW ALPACAS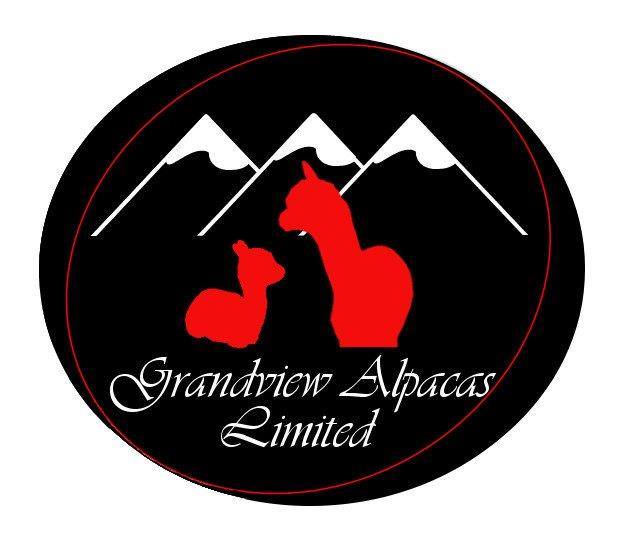 Based in Timaru, NZ Grandview Alpacas has been breeding & showing alpacas for the last 5 years and have consistently been improving their quality blood lines with great results.
Visit Grandview Alpacas Limited
BROWN SURI BREED AND FLEECE CHAMPIONSHIP - GOTLAND SURI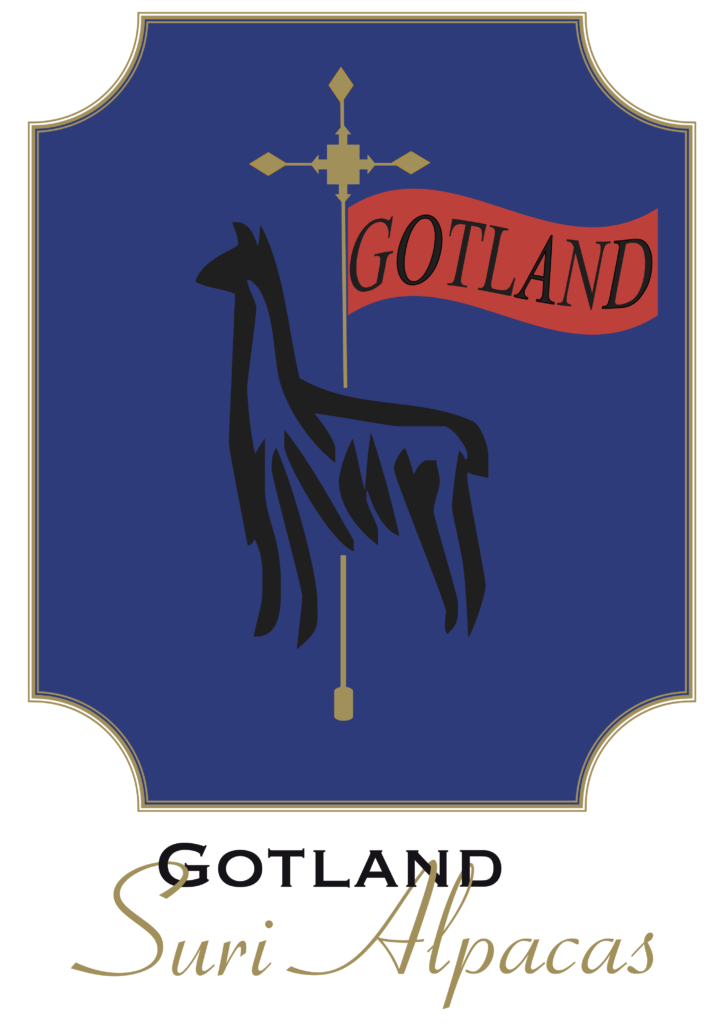 Visit Gotland Suri
BLACK SURI BREED AND FLEECE CHAMPIONSHIP - BLACKBERRY CREEK SURI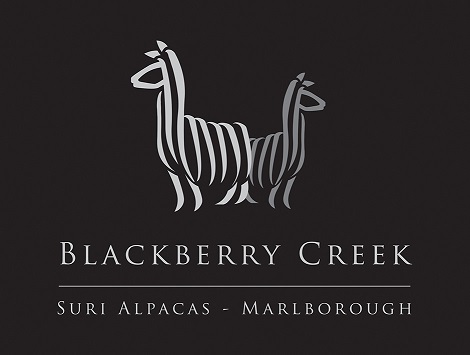 Blackberry Creek Suri Alpacas is a small alpaca stud located in Okaramio, Marlborough and operated by Dale and Sarah Henderson. Marlborough is located at the top of the South Island and is famous for loads of sunshine, its sauvignon blanc and the gorgeous Marlborough Sounds.
They are proud to support the AANZ National show and in particular as sponsors of Champion Black Suri in breed and fleece.
Their goal is to breed suri alpacas with a high quality commercial fleece with a particular focus on black suri. With their considered breeding programme introducing top genetics they have noted significant improvement in the fleece.
While securing desirable fleece traits, and good conformation, they also aim to breed their alpacas to retain these characteristics as they age.
Visit Blackberry Creek Suri
MID/DARK FAWN HUACAYA BREED AND FLEECE CHAMPIONSHIP - SHAMARRA ALPACAS

Shamarra genetics are well known in New Zealand and overseas. Breeding for fleece means that we are looking for traits in our males and females that will progress the alpaca fleece industry.
We take great pride in our environmentally friendly and sustainable alpaca breeding practices and the natural luxury of the fleece that our alpacas produce.
Visit Shamarra Alpacas
WHITE HUACAYA BREED AND FLEECE CHAMPIONSHIP - NEVALEA ALPACAS

Commercially Farming Champion Alpacas, at Nevalea Alpacas, their alpaca wool is used in their designer clothing and knitting yarn, proud to be 100% grown, spun and made in NZ. Quality fleece traits are paramount to our business, grown on a good conformation, coupled with great temperament. Nevalea run a variety of alpaca experiences on the farm, for people to enjoy and learn about these wonderful animals.
Be spoilt by choice at Nevalea Alpacas, the largest alpaca farm in New Zealand.
Visit Nevalea Alpacas
JUNIOR FEMALE HUACAYA BREED AND FLEECE CHAMPIONSHIP - STONELEIGH ALPACA STUD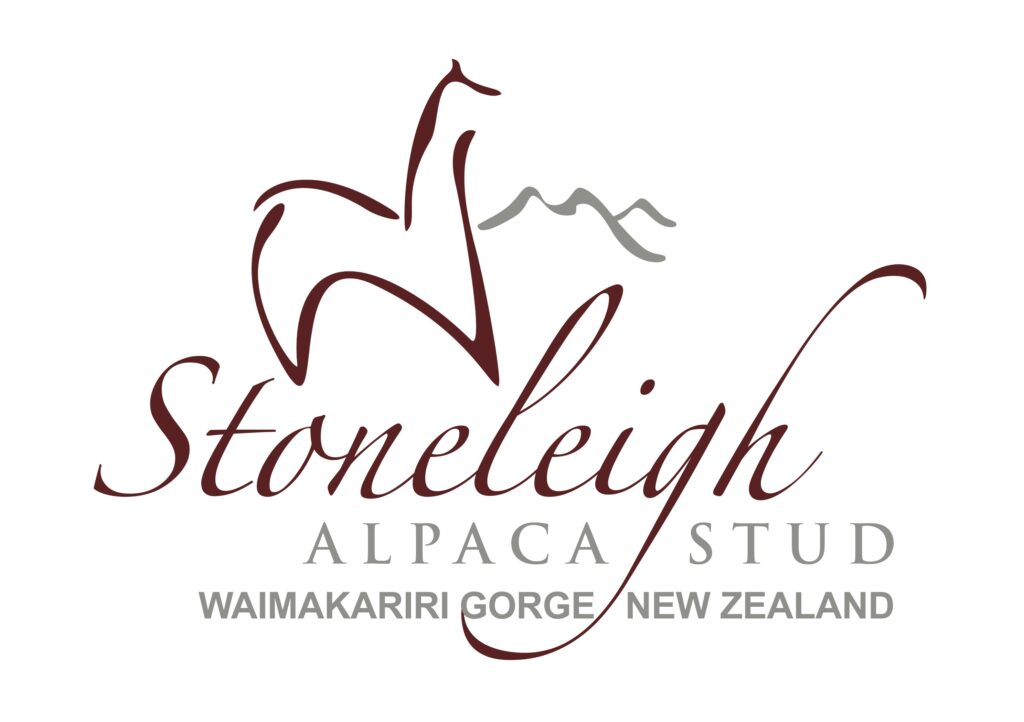 Stoneleigh Alpaca Stud owned by Chris and Liz Strack is situated on the spectacular Waimakariri Gorge, at the foot of the picturesque Southern Alps. Chris and Liz have been involved in the alpaca industry since 2004. Their 180 acre farm is the perfect environment to produce and care for alpacas.
Stoneleigh's focus is to breed well-conformed white huacayas that grow genetically fine, long, soft, silky and deeply crimped fibre. Their aim is to breed dense fleeces that retain fineness, with low primary fibres. (Despite themselves they have also produced Championship winning fawns and browns.)
Chris and Liz have attended a number of workshops and conferences overseas and their international travel has given them the opportunity for valuable and extensive "hands-on" experience.
The success of their commitment to the alpaca industry has rewarded them with many Supreme and Championship wins in breed and fleece, including multiple National Supreme Championships, both in New Zealand and overseas.
VISIT STONELEIGH ALPACA STUD